19 years into my advertising career I did something cray-cray. Despite the fact that there were already a bazillion ad agencies I could have worked at I decided to start my own. That agency, The Weaponry, just turned 5-years old. Which is kind of a big deal because so many businesses bite the dust before they hit the 5-candle cake.
Reflecting
Our recent milestone has prompted me to reflect on my entrepreneurial journey. What I have discovered is that entrepreneurship is like an epic game of connect the dots. Most of those dots are people. And in my case, none of them are actually named Dot.
I have been thinking of many of the people who have played an important dot in my experience. And I quickly go back to the very beginning. Which is a very good place to start. Because the hardest part of entrepreneurship is simply getting started. Here are some of the people that inspired me to get started and the role they played in my adventure.
16-ish People Who Have Played An Important Role In My Entrepreneurial Adventure.
Bob and Jill Albrecht My parents gave me the confidence to think I could do anything I set my mind to. Except maybe play baseball. Or win at The Quiet Game.
2. Dawn Albrecht My wife fully supported me trading in a well-paid career as an employee to chase the elusive success of entrepreneurship. And she had the most to lose. Like food, shelter, and wi-fi.
3. My Uncles I have 18 uncles, most of whom are either farmers or other forms of entrepreneurs, or both. Seeing that kind of self-reliance all around you makes you believe in yourself. My Aunts (rhymes with wants) were also important partners in the team's success. Which provided a template for Dawn and me to follow. And some shared genetics.
4. Roger Rathke My college journalism professor at the University of Wisconsin was a copywriter who eventually owned his own agency and made plenty of money in the process. He provided a model and a path I wanted to follow. Plus he had a fancy sports car. Which is not something most professors have. He also introduced me to an agency CEO named Paul Counsell, which was the first domino. We all need a first domino.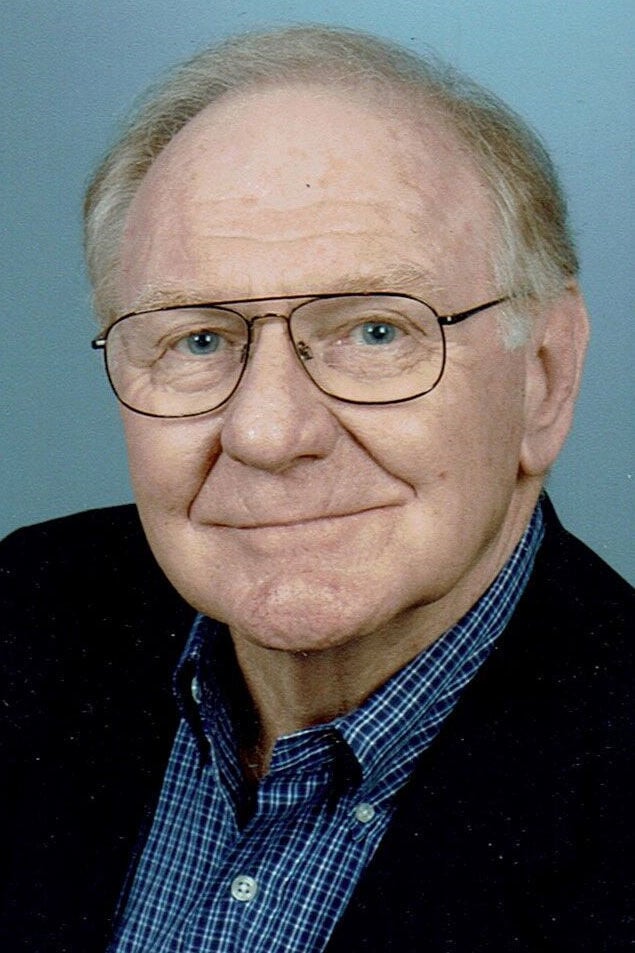 5. Paul Counsell Paul was the CEO of Cramer Krasselt, and hired me for my first job in advertising. He provided another great agency leader model for me. He had also started his own agency. And when I asked what he would have done differently in his entrepreneurial journey he said he would have gone after bigger clients sooner. I never forgot that and followed his advice when I started The Weaponry. He also once told me I had no diplomacy. He was right. I fixed that.
6. Neil Casey My first boss. At a lunch 2 years into my career, he told me I had the skills to lead the whole agency. I was 25. That made a major impression on me.
7. Ashley Lazarus Ashley is a world-class director, who in 1999 told me I had to start my own agency to stay in control of my own career. I believed him. Our discussion was a key driver in my career. I wrote about it here.
8. Chris Dawson Chris and I first met 21 years ago when he was a marketing hotshot at Ski-Doo, leading their advertising agency review. Me and my team pitched and won the account. Chris is hyper-smart and we became good friends and excellent collaborators. In the summer of 2015, Chris called me and encouraged me to start my own agency. While the idea of entrepreneurship had been simmering for years, that call and that encouragement was the tipping point. Chris has now helped hire The Weaponry 3 different times for 3 different companies.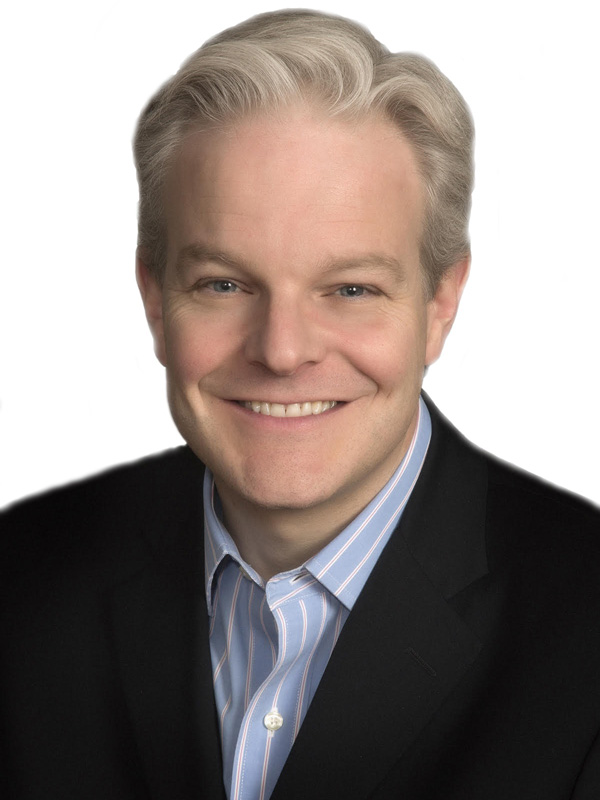 9. Chad Thompson Chad was a former client of mine at Nationwide Insurance. He called me 2 hours after I talked to Chris Dawson and also told me he was interested in working together again but didn't think my current agency was right for his needs. I told him that was good news because I was going to start my own agency. This second call of the afternoon felt like the universe hitting me over the head, telling me it was time to get going.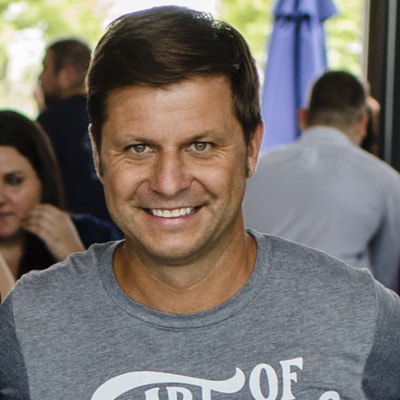 10. Mark O'Brien I had a 4-hour dinner with Mark, a close friend, and former client a few days later at Marlow's in Alpharetta, Georgia. #SweetTeaBender I told him that I was thinking of starting my own agency. He said, 'You HAVE to do this!' Not you should, or could. He made it clear that success was certain, and the world needed what I was planning to build. That was a huge endorsement. A few months later he hired The Weaponry to work on Mizuno.
11. Nicole Hallada My friend Nicole and I had a phone call shortly after my dinner with Mark. When she asked me what I was up to I told her I was planning on starting my own agency. She told me that if I did she had work for me. She has now been a very important client for 5 years.
12. Christien Louviere Christien is a friend and entrepreneur in Atlanta. But most importantly as it relates to me, he is also a content creator. His blog post Top 10 Things You Don't Need to Do To Start Your Own Business had a major impact on me. Because in the post he enlightened me to the fact that I should start my business before quitting my day job. He said let your day job fund your startup as long as you can. That key unlocked the gate for me. It took the pressure off of the need for immediate success. In fact, that advice was so important to me that I have now published nearly 600 blog posts since then in hopes that I help unlock something important for someone else by sharing what I know.
13. Jeff Hilimire Jeff is a serial entrepreneur and was the President of Engauge when I was the Chief Creative Officer. After Engauge was acquired by Publicis, Jeff started Dragon Army and was fully immersed in his new agency when I was ready to start The Weaponry. He was and has been a great advisor and supporter throughout my journey. I remember sitting on the deck at Dragon Army with Jeff in Atlanta when he asked me, 'What is the percent chance you will actually start your own agency?' I told him '100%. I will fail at this before I do anything else.' Which illustrated how committed I was to entrepreneurship. I wrote about it here.
14. Dan Richards Dan and I grew up together in Norwich, Vermont. We played football and were on the track team together at Hanover High School. He is one of my closest friends. He is also an amazing entrepreneur and Founder and CEO of Global Rescue. Dan hired an embryonic version of The Weaponry to do its very first project on October 31st of 2015 in Boston. Over the following 12 months not only was Global Rescue our biggest client, Dan was a great mentor, sharing everything I wanted to know about running a business. Every aspiring entrepreneur should have a Dan Richards.
15. Troy Allen Troy and I both lived in Dublin, Ohio. We were both advertising guys. But when I met him he had already started his own agency called Elevate. Then he started another amazing business called Rise Brands, which creates amazing brands, including the wildly successful 16-Bit Arcade, Pins Mechanical, and No Soliciting. Troy was extremely helpful in sharing his experience and providing insights into pricing and offering revenue numbers to benchmark against. Having someone to talk real numbers with you is huge for new entrepreneurs.
16. Brooks Albrecht My cousin Brooks was in Seattle working for Amazon in 2015. But we talked often. We have a lot in common. Including a good chunk of our DNA and our last name. Brooks played football and baseball at The University of Minnesota. I was on the track team at the University of Wisconsin. We both were on Big 10 Championship teams. And we were both looking for our next career challenge. So we teamed up to launch The Weaponry together. We planned and prepped and researched together. Brooks solidified our operations and was part of The Weaponry for the first year. He was a huge help, and really fun to work with. We still talk frequently and are always looking for our next collaboration.
Key Takeaway
Entrepreneurship may appear to be an individual sport, but it is far from that. It is full of supporters, encouragers, and role models. Finding those people is key to your success. Surround yourself with great people. It increases the likelihood of you doing great things too.
*If you know someone who could benefit from this message please share it with them.